I have now watched Bohemian Rhapsody Movie multiple times and I can't get it out of my head.
(this was published on my personal blog in January of 2017)
I have now watched Bohemian Rhapsody Movie two times and I can't get it out of my head. I am continuously listening to Queen's greatest hits via Amazon music on repeat. I have spent HOURS on YouTube watching interviews with the cast and any other videos having to do with the movie and band. And, now the release of the digital movie is set for January 22nd so I imagine I will be watching it a few more times! Viewing party at my house!!!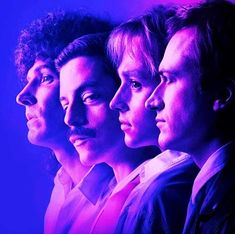 The movie was nominated for 2 Golden Globes, Best Actor in a Motion Picture – Drama & Best Motion Picture – Drama, and won BOTH! They had some fierce competition with A Star is Born & Vice but came out on top. There are many other awards listed here: https://www.imdb.com/title/tt1727824/awards
It was an incredible movie about an amazingly talented band. I know it was mostly focused on Freddie but we did get some insight into the band as a whole, a family if you will. I don't want to hear anyone saying "If you are a die hard fan you know Freddie deserved better" Freaking Brian May & Roger Taylor have said Freddie would approve of this movie & they were producers who made sure that beautiful Freddie was honored by this tribute. So, don't bore me with your negativity.
The cast amazingly looks so much like the 1970-80s band members it is crazy. Everyone was in awe of Rami Malek's portrayal of Freddie. With his prosthetic teeth to emulate Freddie's overbite and his outrageous costumes you tend to forget he isn't really Freddie. Gwilym Lee, who portrayed Brian May has the same swagger and awesome iconic curls that May still sports today. John "Deaky" Deacon who is portrayed by Joe Mazzello sported a perm and about 10 different wigs to capture Deaky's look. And, Ben Hardy who convincingly played the oh so pretty Roger Taylor looked amazing banging the drums sporting Roger's long blonde hair & iconic costumes.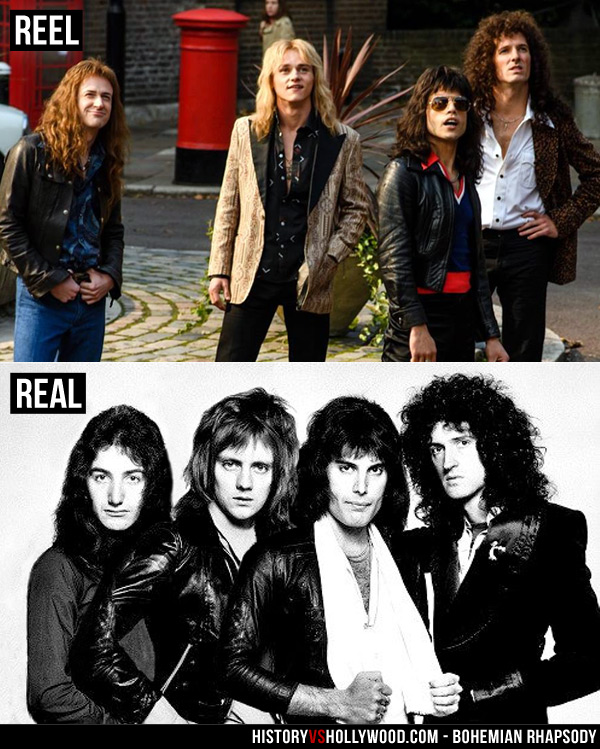 I adore Lucy Boynton and she was so beautiful as Mary. Allen Leech who portrayed Paul…who we all hate….is still a treasure in my eyes because he stars in Downton Abby as dreamy Tom Branson. There are so many actors who made this film special, Mike Myers, Aiden Gillen, Tom Hollander & Aaron McCucker to name my favs.
The film starts out with the 20th Century Fox opening song like you have never heard before and goes right into the band walking on to the 1985 Live Aid stage. Showing my age here, but I remember Live Aid well. I remember all the excitement. The film gave a wonderful visual of following Freddie Mercury from backstage out to the main stage! It is a shame that the special effects crew will probably never get much notice even though they recreated the Live Aid performance to a 'T' down to the 72,000 fans!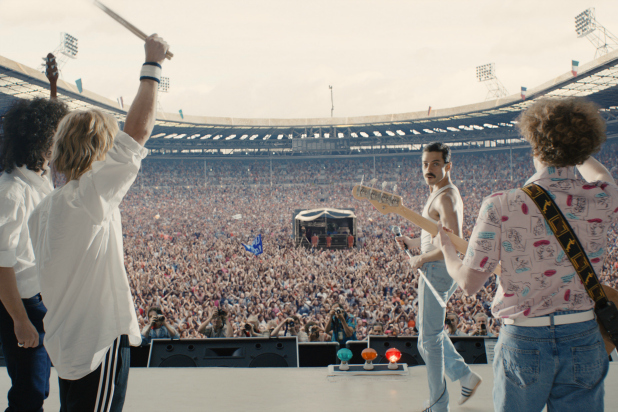 I know the timeline isn't accurate with real life but as much as I would have loved a 5+ hour version of this film it isn't realistic. So, creative liberties needed to be taken to ensure the integrity of Freddie's memory while keeping the film to a respectable length of time.
I am so excited for this next generation of Queen fans. They get to experience Queen for the first time. I have no doubt many of them will remain fans for the rest of their days. Again, showing my age, but I fondly remember singing the 'bicycle song' when I was young. Queen has influenced so many bands over the years & they are deserving of the success of this film and the continuance of their music for eternity!